Alright, so, I haven't been around for a while and that's not so good for retaining a blog following. Also we're headed into the darker months so things *are* likely to tail off until next year when I promise to try to do better (and, hopefully, I'll be more active and have more to report upon anyway). I've also let the 'Year in Review' posts slide, maybe I should sort them into a seperate section of the index in order to remind me, that's food for thought. However, the last two years have been kinda suppressed by Covid in anycase so lets do a look back at where I wanted to be and then look at how things have changed.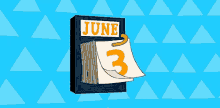 I had a four-year plan back in 2017 (the year I quit 'regular' work and focussed all my attention on writing). THe goal was to have a trad-pub title at the end of it. Four years, get traditionally published. Well, I'm happy to report that I smashed that. Renderred Flesh hit shelves in April 2021… mid Covid.
I wouldn't say I 'lost' two years of progress to Covid, my plan to establish a list of trade and literature conventions to regularly attend certainly took a step back but, writing-wise it hasn't slowed me down (I can do that quite effectively myself). So, what is going on, and where am I going next?
Projects in Process:- As you might have seen, I am currently under contract for a Science-Fiction Trilogy with Vulpine Press. Two installments of the tentatively titled 'Riding the E-Rail' series are first-draft complete and I'm hoping to steam through part three asap.
I am working on a very exciting collaberation alongside S.G. Mulholland, of the Puck and Stargazer series. This one might take some time, there are parts of the story centring around the fluidity of identity which are above and beyond anything I've ever attempted before.
Bentley. Some of my followers might have heard me wax lyrical about my 'Lock-Stock meets Lord of the Rings', Guy Richie infuenced urban fantasy series. Well, work has begun, words are being lain down. Eventually I hope this project will be a run of seven books (one for each of the 'original' stories).
Rendered Flesh, is it dead? Nope, noppity, nope nope. I have had an idea for another installement to Flesh-out the story as it where. I'm making notes and plans but stick close, I should soon have news to report about Rendered Flesh: Alpha Access.
Other projects:- Aside from these twelve, count-em, twelve books there are a couple of other projects that I'm casually considering, apocalypses seem to be something of a theme but there's certainly a slow-burn sci-fi thriller in there, something I've been considering for a long time. Titles are flying around me brain like A Mind of My Own, Superior, The Vapors certainly horror, suspense and such figure quite prominently too.
I'm hoping to get involved in more TTROG projects, I thoroughly enjoy working with others and I'm very much looking forward to seeing the release of Solemn Vale.
Camelot 2050, is still a title I'm pushing. I'm going to start submitting it again, this time to agents. If anything the responce of the readers I've met at conventions has increased my conviction that camelot could be a pretty big deal. There might be more material down the line, I'm still trying to come up wirth shorts to eventually combine into an anthology.
Conventions. Coming back to con's has been a blast. I say that my Con schedule took a hit over Covid but, in the year we've been back I've made some good progress. Portsmouth Comic Con, YALC, Fantasycon, ShowMasters and UKCGF and Creed Conventions, I've come back pretty hard and mostly hit target. Although I didn't get to go to Chicago Worldcon I will be at Glasgow in 2024 come hell or highwater and Dublin looks like a good bid for 2029.
The panel circuit continues to be kind, Dragonmeet last November, Eastercon, the Chicon virtual programme and, noteably, my first workshop at Fantadsycon was both well-attended and well-recieved.
So, there we are. Projects, plans, events. Everything to play for in the upcoming year and beyond. The thing to remember going ahead is this. It's a marathon, not a sprint. Getting a deal and becoming famous is the Extra-ordinary, not the ordinary. As Jasper Fforde once said to a workshop, "The thing about being a New York Times best-seller, is once you get there you have to go out there and do it again." and I'm not a NYT best-seller… yet.